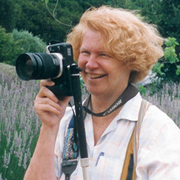 I am Marsha Black. I love photography and I love to travel. And I've always told the stories of life's adventures through my photos.
My photographs represent memories and they often trigger good memories in others. As a business owner, wife, mother, photographer and traveler, learning to capture these photo memories on the go has been essential.
When traveling, photo opportunities appear by chance. Light, colors, action, and patterns vary by day and even by minute. So I have come to think of my photographs as "accidental," and of myself as an Accidental Photographer. The serendipity adds to the photo, and to the challenge of making the photograph.
Take a look at my Gallery to view my Wall Collections, Prints and Photo Notecards which are available for purchase at Etsy. And if you want to learn how to take good photos on the go with any camera or smartphone, check out my tips from The Accidental Photographer guide and workshop.
I'll share what I've learned with you, and I hope my photography hints encourage you to become an Accidental Photographer, too!
Thank you for visiting!