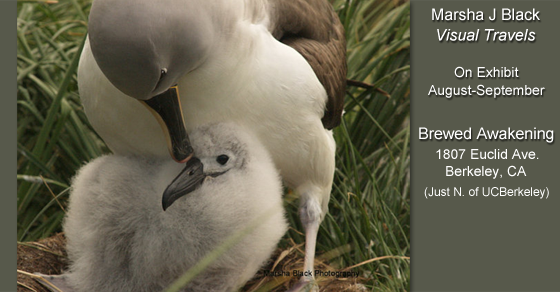 People often ask me about the stories behind my photography prints, so I thought I would share a few. Here are the stories behind some prints currently on exhibit at Brewed Awakening in Berkeley, CA (showing August & September, so if you're in the Bay area, please stop by).
Nesting Albatross (above—taken on Diego Ramirez Island, Chile)
During our trip to Antarctica,
the 80-passenger boat we were on rocked and roiled across Drakes Bay as we traveled from Ushuaia at the foot of Argentina to our first stop on the Antarctica Continent. Half the ship passengers were seasick.
On the way back the same stretch of water was glassy-smooth. Our tour guide arranged a stop on the Chilean Island of Diego Ramirez where nesting Albatross were in residence.
One of the Chilean naturalists guided me to a viewing spot where mama Albatross was gently soothing her chick. Wildlife photography doesn't get much better.
Eiffel Tower at Night (Paris)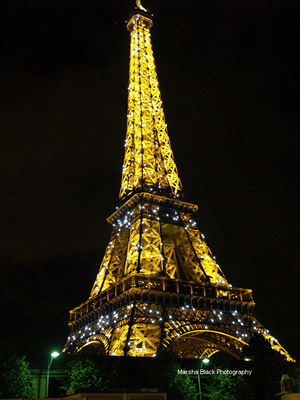 In the year 2000, millennium celebrations were in full swing.  The proud Parisian city fathers had decked out the Eiffel Tower in full light-show regalia.
That fall, my husband and I signed up for a night tour of Paris and were rewarded with this spectacular opportunity to photograph this iconic tower in full glory.
Tetons and the Snake River (Wyoming's Grand Teton National Park)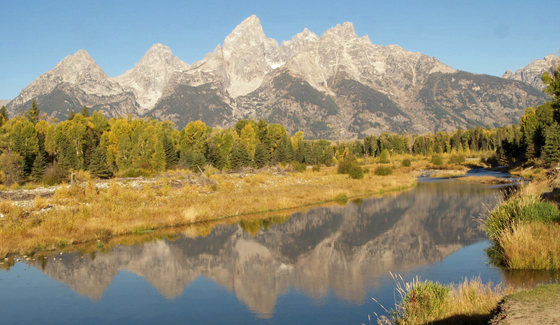 Fall colors in the northern plains states of Wyoming and Montana arrive when the grasses turn vibrant golds and oranges, standing out among the trees that are often still showing signs of green.
We visited the Tetons one fall and hired a guide to take us to the best photo spots. Early in the morning the colors stood out against the steeply rising mountain range, reflecting their glory in the Snake River.
All prints are for sale. Brewed Awakening (1807 Euclid just North of the UC Berkeley campus) is a popular cafe serving up organic and fair-trade coffee, smoothies and sandwiches—a great place for breakfast, lunch or that midday pause, and you can take a look at my photography while you're at it.